Our OCTG services are designed to identify defects on drilling materials capable of causing failure downhole. We offer management, inspection services and inventory control of both new and used pipes in accordance with API standards, which keeps the materials in optimum condition and save time and cost.
With each OCTG service, we devise innovative methods and technologies based on industry specifications to achieve the desired result. Our specialists also conduct ultrasonic and electromagnetic tests to assess the integrity of all pipes we are contracted to manage. With our robust tracking database, we always ensure the pipes' statuses and individual locations are well documented.
Conductor Pipe Thread Inspection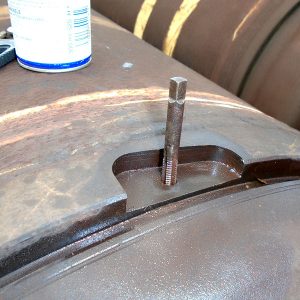 The importance of thorough inspections before equipment like conductor pipes are used can never be overemphasized. Since conductor pipes are usually one of the first materials that go into the well, we ensure that the pipes are of good quality to withstand high temperature and pressure. Our inspection serves as a preventive measure and saves time and cost in the long run.
We have conducted numerous conductor pipe inspections and re-threading for our reputable clients using best industry practices. Such industry practices are what enabled us to earn the trust of our clients. We have rendered these services efficiently without our clients fearing quality compromise from our ends.
At Kenyon, we pay keen attention to every detail to ensure our clients get quality and cost-effective service.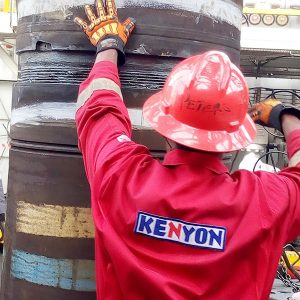 Conductor piling being one of the most important operations carried out during drilling, demands accuracy and quality equipment. Our team of expert engineers provide excellent conductor piling operation using state-of-the-art technologies.
Before undergoing any pile driving operation, we inspect and recommend conductor pipes (CP), which are best and suitable for the operation. After certifying the pipes okay for use, we proceed to the installation process which involves piling and hammering (pile driving).
We achieve this through expertise, innovative equipment, and highly trained personnel.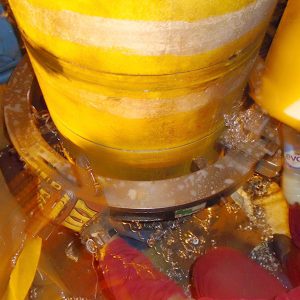 Our casing cold cutting mechanism is designed to improve the efficiency of the pipes being used in any operation with industry's best manpower. We bevel or cut different ranges of pipes. These pipes can be conductors or pipes of different sizes. Our cold cutting equipment is widely used in decommissioning, wellhead installation and in tieback operations.
We deliver air-driven or hydraulic conductor and casing cold cutting systems which are fitting for use in hazardous onshore and offshore environments. During our cold cutting operation, chips and cutting oil are neatly collected. For fast and accurate precision machine cuts with great flexibility that enables re-adjustments, we are your go-to company. At Kenyon, our casing cold cutting operations are geared towards meeting the high demands of the oil and gas industry and are executed by highly trained personnel.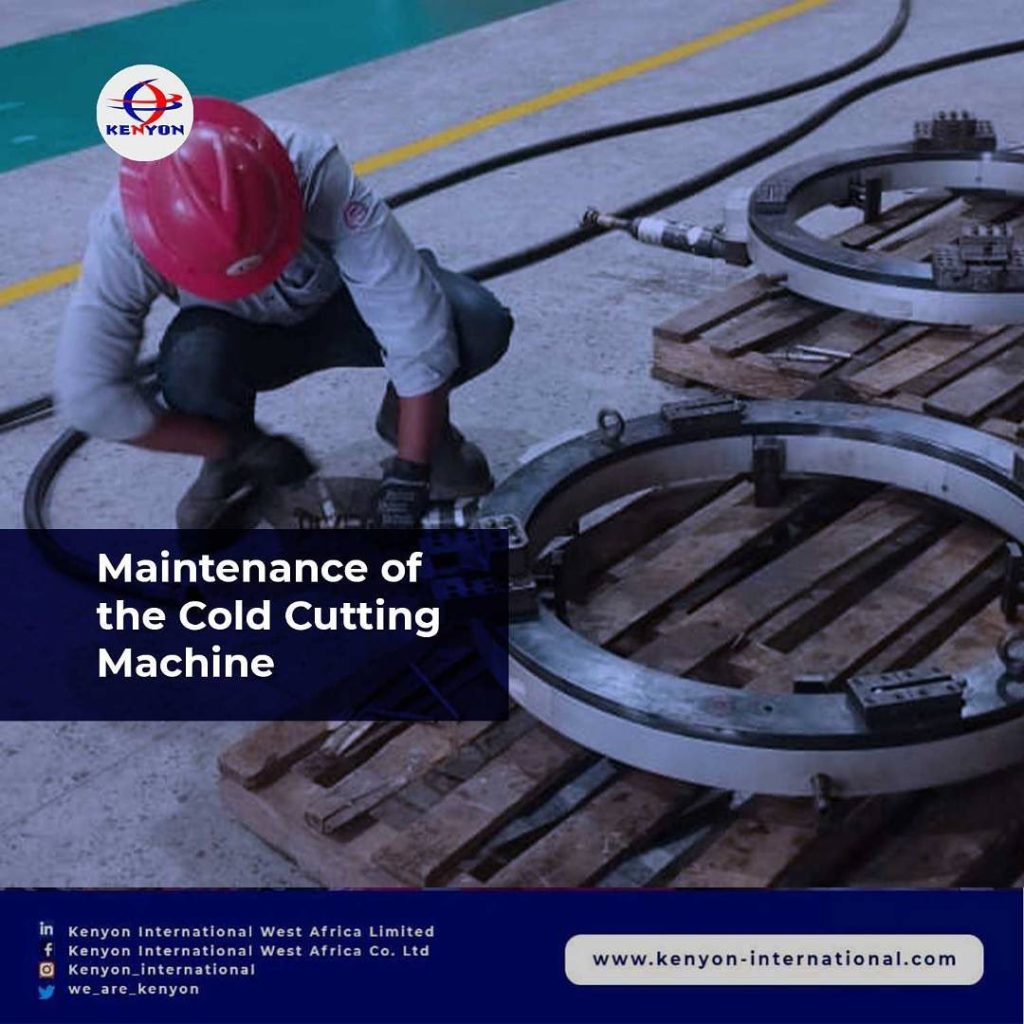 Maintenance of the Cold-cutting Machine
Cold-cutting operations are critical operations that require the readiness of the cold-cutting machine. The cold-cutting machine helps to cut pipes into desired sizes that meet the specific needs of any operation. To ensure that the cold-cutting machine is in good shape and ready for use, it must be routinely maintained. During the maintenance, the cold […]
Conductor Pipe Inspection
Before Previous Next We have conducted numerous Conductor Pipe Inspections and Re-threading for our reputable clients, using best practice. We have earned the trust of our clients to render such services without the fear of any mediocre from us. After Previous Next Conductor pipe inspection is a vital process that must be carried out to […]