Well Intervention Services
Top on our list of core services is well intervention. Our team of professionals are dedicated to ensuring they identify and proffer solutions to any technical challenge customers may be experiencing with their wells. We continuously seek for innovative solutions for different wells, recommend and install quality equipment where necessary in order to improve well productivity and efficiency.
Our aim is always to improve and optimize well performance using innovative intervention solution customized to suit our clients' challenges.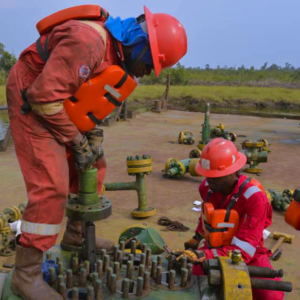 Part of how we achieve proficiency in well intervention is by delivering quality and safe wellhead services that enable maximum production. At Kenyon, we provide installation, maintenance and troubleshooting for all kinds of wellhead. We offer comprehensive maintenance and right quality service on different wellhead equipment and XMT accessories, assembling and dissembling into its component part and coupled accordingly. We work with our customers to recommend wellhead systems that meet different well specifications and are suitable for any terrain.
Sealant Deployment Technology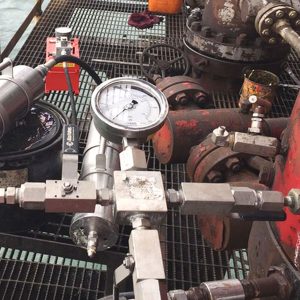 Maintaining wellhead integrity throughout the life of a well while minimizing cost and observing no downtime, remains a critical concern during operations. For oil and gas assets to function optimally, there must be a solution for leakage. To achieve this, seals have a major role to play. Equipment such as pumps, valves, flanges, and even pipes must be tightly sealed to avoid pressure escape or any other costly incident. For us, the use of KCI Mac-seal and MS sealant in Sealant Solution Technology has given us the desired outcome. At Kenyon, we leverage only the best technologies that are both cost-effective and efficient optimum job performance.
Kenyon offers a wide range of slickline services; utilizing innovative equipment and well trained and experienced professionals. Our slickline services span through different completion intervention stages and are geared towards maximizing production and reducing the time and cost of interventions, from well construction to abandonment.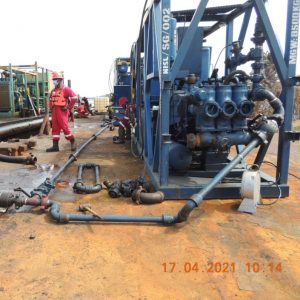 Kenyon provides the best and reliable pumping services with the use of equipment customized to meet customers' needs. Our pumping service is executed with accuracy and right specifications in place.
Our coiled tubing fleet incorporates the latest safety features and technologies to optimize operational efficiency and service reliability across a diverse range of onshore and offshore environments. While carrying out our coil tubing operation, we employ technologies and standard safety measures aimed at optimization.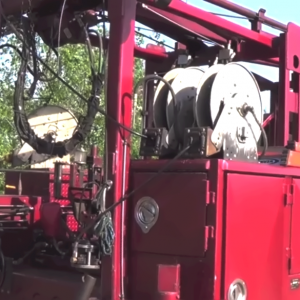 We offer so many e-line services which are being manned by well-experienced e-line personnel. An e-line is a high strength mono conductor electric cable that is run down to the well to lower equipment into the wellbore and provide readouts of data. We perform services such as perforation services, well integrity services which include cement evaluation logging, casing evaluation and leak detection, pipe recovery services, completion, intervention and abandonment services and downhole video production..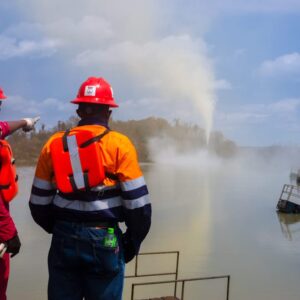 We proffer solutions that forestall critical well control issues and decrease non-productive time. Our team of experts are always available to provide advanced planning, emergency response drills, and well control audits. We address well control situations such as high-pressure/high-temperature incidents, kick modeling and tolerance, firefighting, re-heading, blowout response, and other well control activities.
We help you prepare for crisis situations through our designed contingency planning and training programs tailored to reveal weaknesses and create systems for a better and safer working environment.