Kenyon International West Africa Company Limited is one of the leading and fastest growing indigenous companies in the Nigerian oil and gas industry. Kenyon Int'l was Incorporated in the year 2012 to solve all surface Wellhead and X-mass Tree challenges with best practices, quality service and with zero tolerance to safety violations. Since inception, the company has experienced a steady growth, and her strength lies beyond design and manufacturing of Wellhead and Xmas tree, Well Completion Services, Pile Driving Services, Cold Cutting Services, Rigless Wellhead Annulus Communication Leak Repairs etc. Our portfolio has grown to include several  Well Intervention, such as Slicklines, E-lines, and Coil tubing services. Kenyon Int'l prides herself on her ability to render solutions to challenging technical problems, which, as a result, attract partners nation-wide and from across the globe.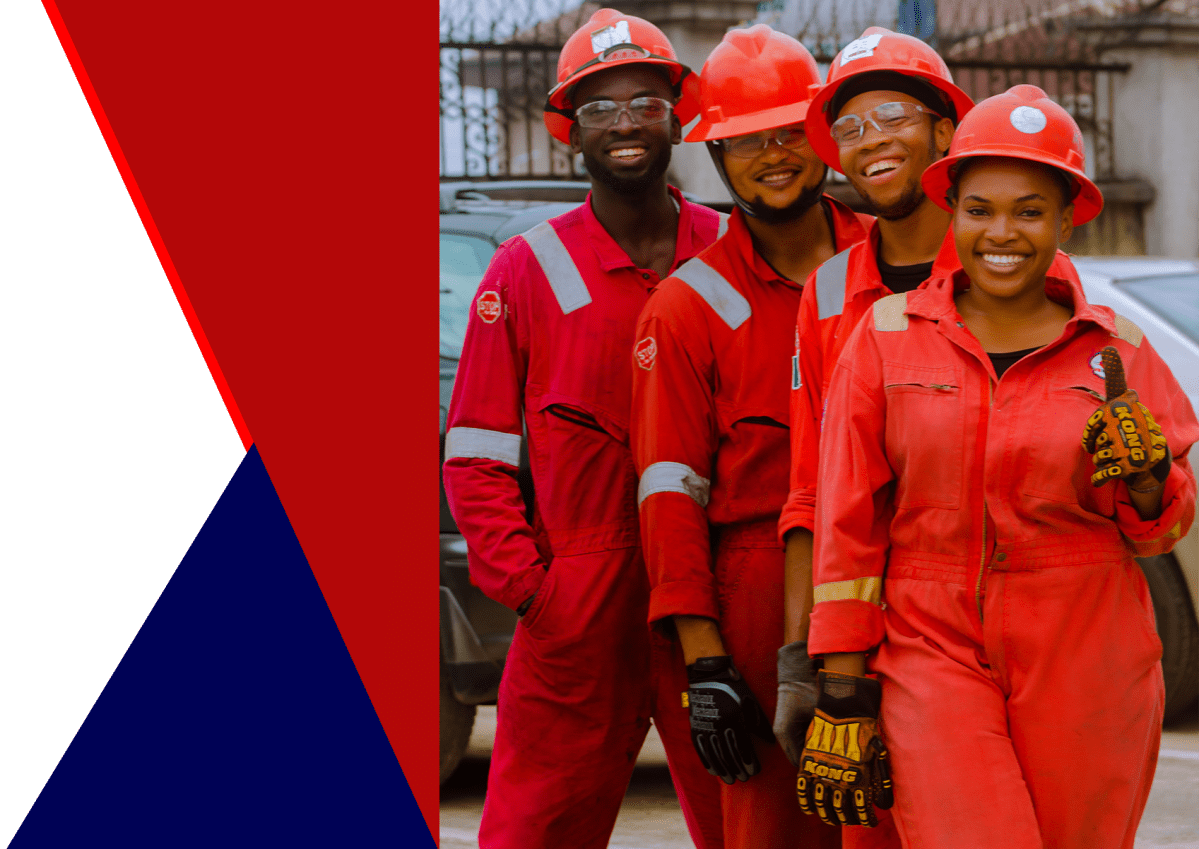 We are one of the leading and fastest growing oil and gas servicing companies dedicated to providing quality long-lasting solutions as regards drilling and well challenges with best industry practices and zero tolerance for safety violation.
We pride ourselves on our ability to proffer solutions to challenging technical problems which has –as a result—helped us to attract partners and endeared us to our clients.
In recent times, we diversified and expanded our services to encompass well intervention services such as slickline, e-line, coil tubing and pumping services.  In other words, we are capable of handling your technical challenges with great expertise and zero tolerance for safety violations.
Our company commenced operation in 2015 with experienced engineers in the wellhead services who have professional certifications and years of 'real world' experience in the oil and gas industry.  We have, since then, grown a formidable force of talented and professional team of wellhead engineers and technicians who constantly strive to be innovative and follow valuable and contemporary approaches to give our clients a competitive edge and satisfy all their engineering needs.
Since our inception, we have experienced a steady growth and have been able to—through our consistency and world-class services—build a reputation that has enabled us to offer our services to our clients, who have—on the average—rated us EXCELLENT.  We equally partner NOCs and IOCs for us to deliver our jobs efficiently
With all these under our belt, we are the surest bet to help remedy all technical difficulties troubling your company.
KENYON INT'L was established with the primary objective of rendering services in the Oil and Gas Industries and beyond. Such services that are professionally rendered are as follows:
Wellhead Installation and Maintenance,
Well completion,
Wellhead Equipment,
Xmas Tree and Accessories
Bolt Torquing and Tensioning Services
Pipeline Flushing Casing Cutting Services
Pressure Testing Services
External and Internal Inspection Casing/Tubing Running Services
Electrical and Instrumental Services Equipment and Mechanical Services Drilling Rigs (Semi-submersible, Jack up and others)
OCTG Service (Cleaning, Hard banding, Re-cutting, Re-threading, Storage)
By extension, we also specialise in the following fields:
Slickline
E-line
Coil Tubing
Pumping
KENYON INT'L recognises that the discipline of Quality Management is an integral part of its management function, hence the acquisition of ISO 9001: 2015 Certification.
The Nigerian Petroleum Exchange (NIPEX) deemed it fit to pre-qualify us on the following product codes:
04.19 – Wellhead Services
04.17 – Well Completion Services
01.07 – Wellhead equipment, Xmas tree and Accessories
07.02 – Pipeline Flushing, External and Internal Inspection
01.03 – Equipment and Mechanical Services
05.02 – Electrical and Instrumental Services
07.04 – Pressure Testing Services
04.01 – Drilling Rigs (semi-submersible, Jack-up and others)
04.33 – 0CTG Service (Cleaning, Hard banding, Re-cutting, Re- threading, Storage)
The Department of Petroleum Resources (DPR) found KENYON INT'L worthy, and as a result, has issued us with two (2) specialised category and two (2) major category certificates respectively. KENYON INT'L is committed to doing business in such a way as to comply with various Nigerian Content Development and Monitoring Board's (NCDMB) directives.